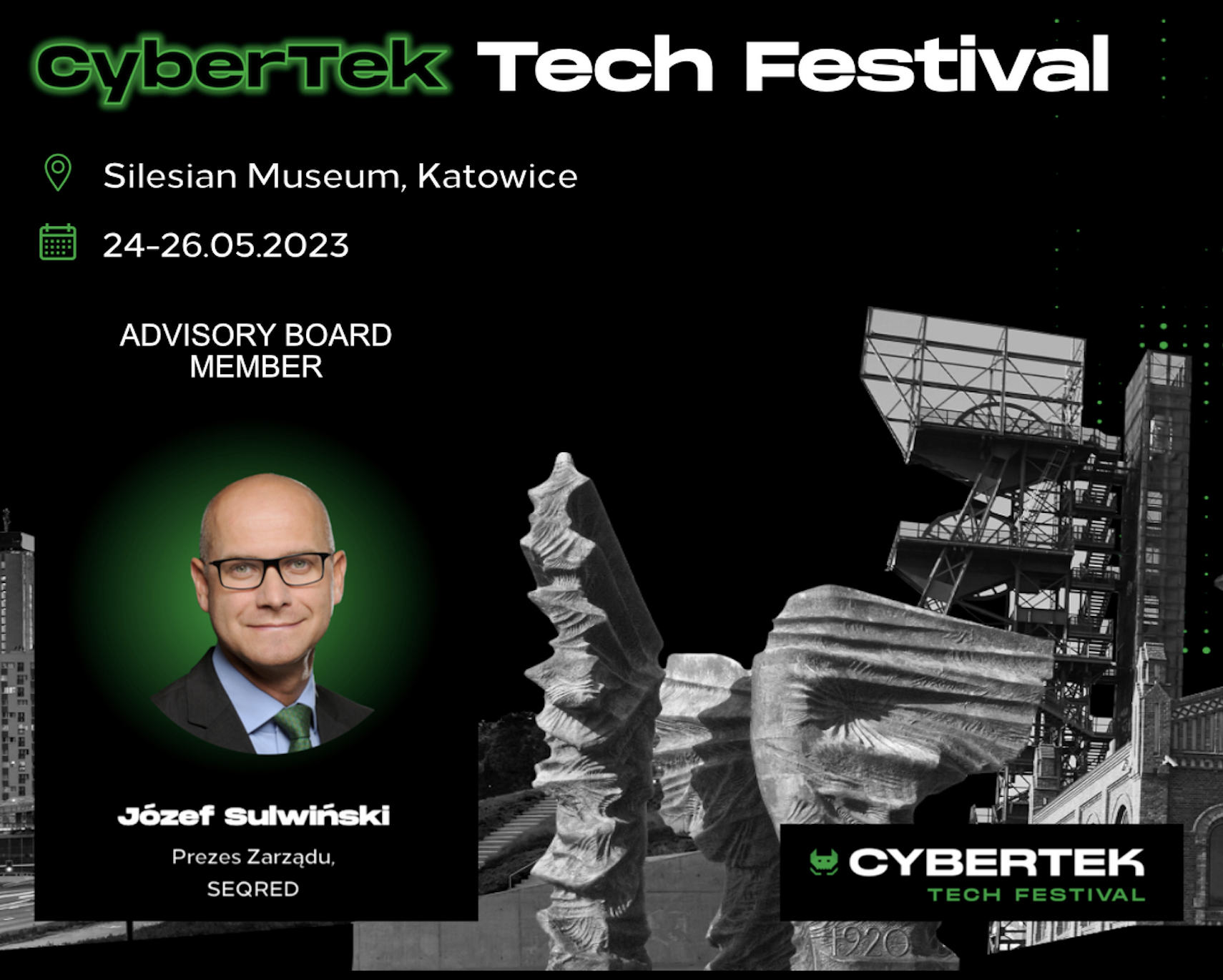 CyberTek Tech Festival
We are very happy to announce that
Józef Sulwiński became a Member of the Advisory Board
of the CyberTek Tech Festival which will take place
in Katowice, Poland, between the 24th and 26th of May 2023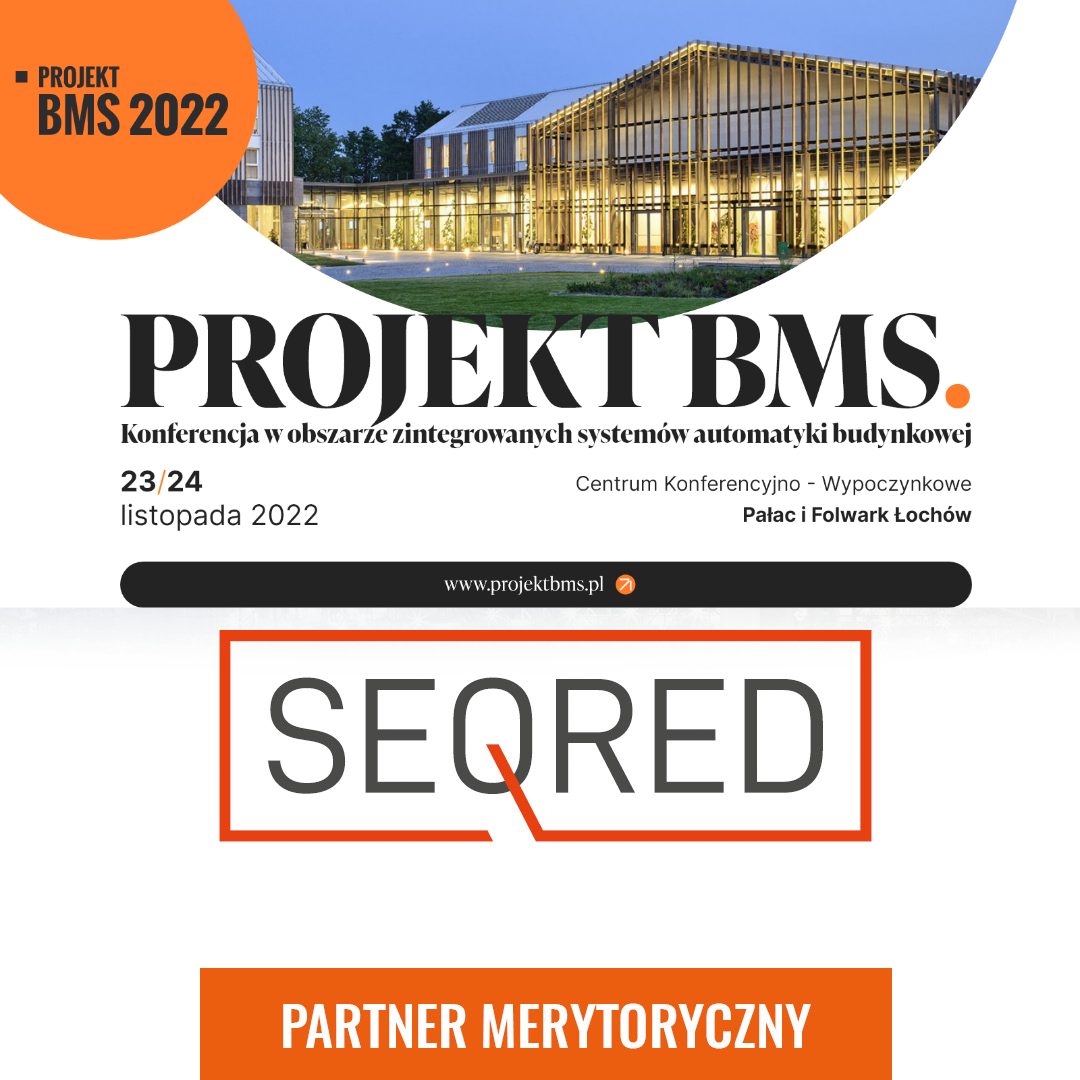 Vulnerabilities in Smart Building devices
presentation by Łukasz Dudkowski
during Projekt BMS 2022 conference
Pałac i Folwark Łochów, Poland, 24.11.2022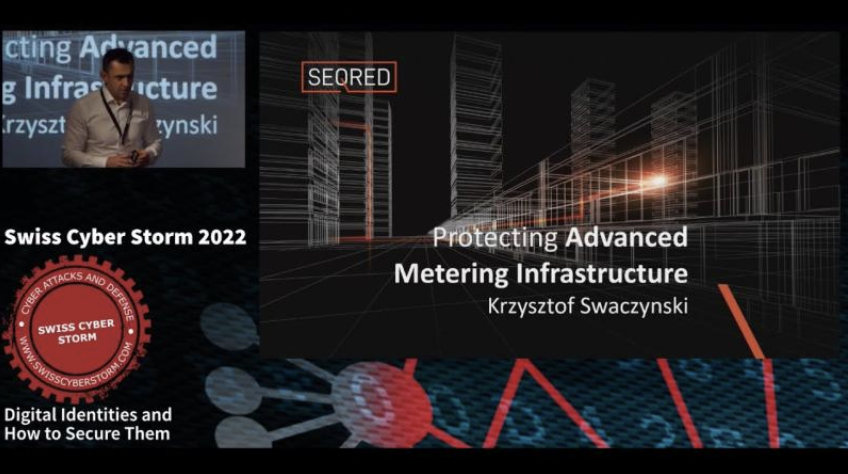 Protecting Advanced Metering Infrastructure
presentation by Krzysztof Swaczyński
during Swiss Cyber Storm 2022
Bern, Switzerland, 25.10.2022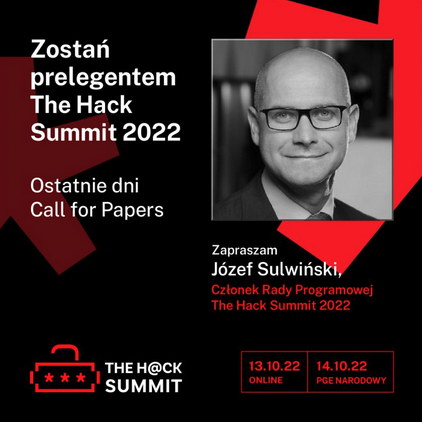 The Hack Summit 2022
Józef Sulwiński becomes once more a member of the Program Board
and speaker on the topic of Operational Technology environment updating methods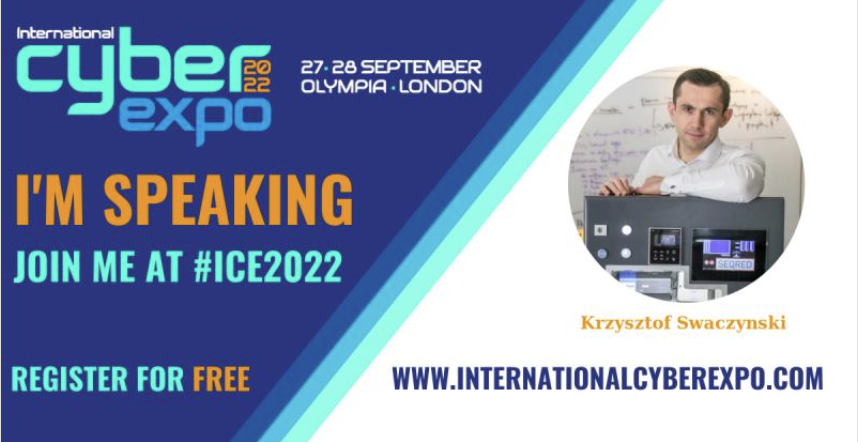 Challenges of smart metering solutions cybersecurity in Europe
Presentation by Krzysztof Swaczyński
during International Cyber Expo 2022
Olympia, London, 27.09.2022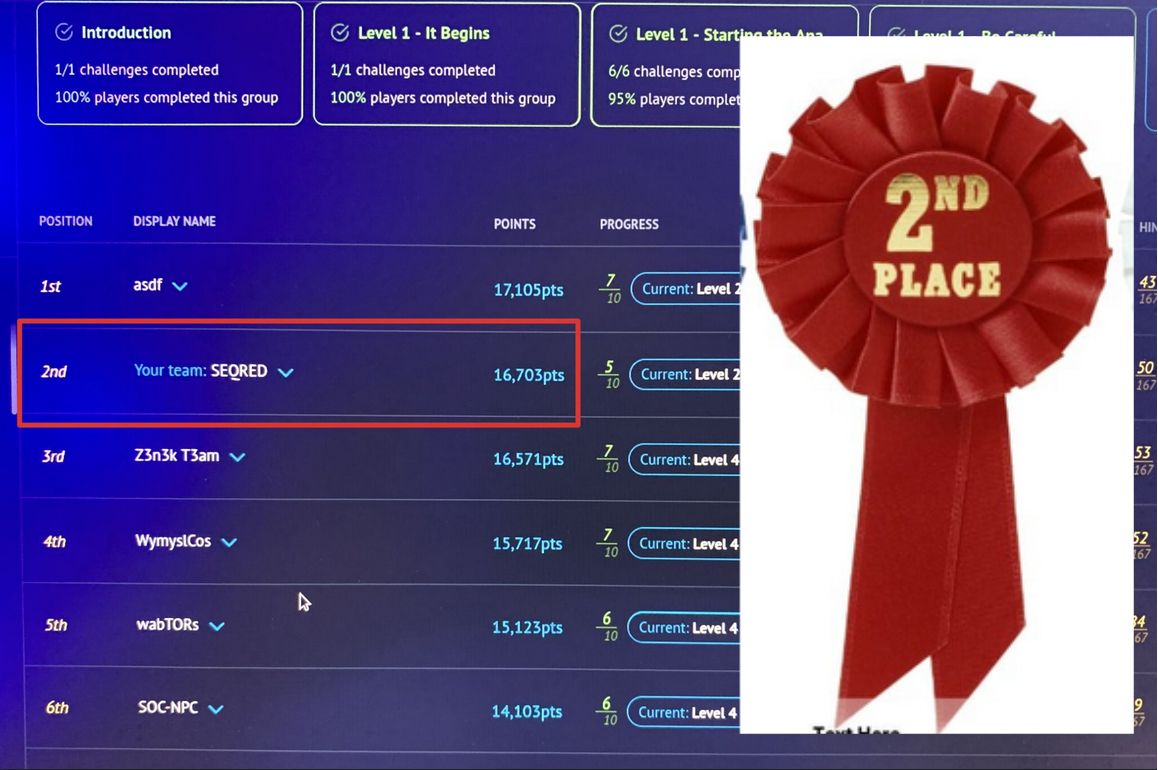 SEQRED scores second in SANS Institute's Grid NetWars
during the 3rd edition of the Cybersecurity Conference for the Energy Sector 2022 – CC4ES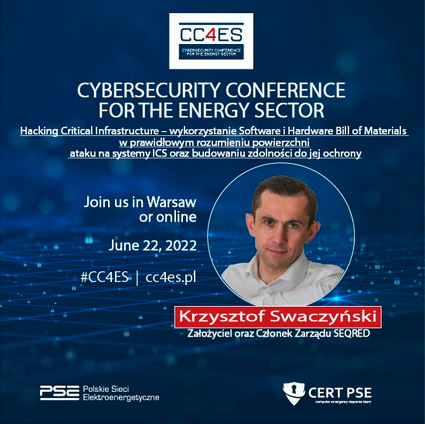 Hacking Critical Infrastructure
presentation by Krzysztof Swaczyński
during the 3rd edition of the Cybersecurity Conference for the Energy Sector 2022 – CC4ES
Warsaw, Poland, 22.06.2022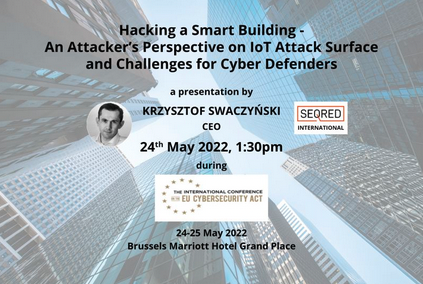 Hacking a Smart Building
an Attacker's Perspective on IoT Attack Surface
and Challenges for Cyber Defenders
presentation by Krzysztof Swaczyński
The International Conference on the EU Cybersecurity Act
Brussels, Belgium, 24.05.2022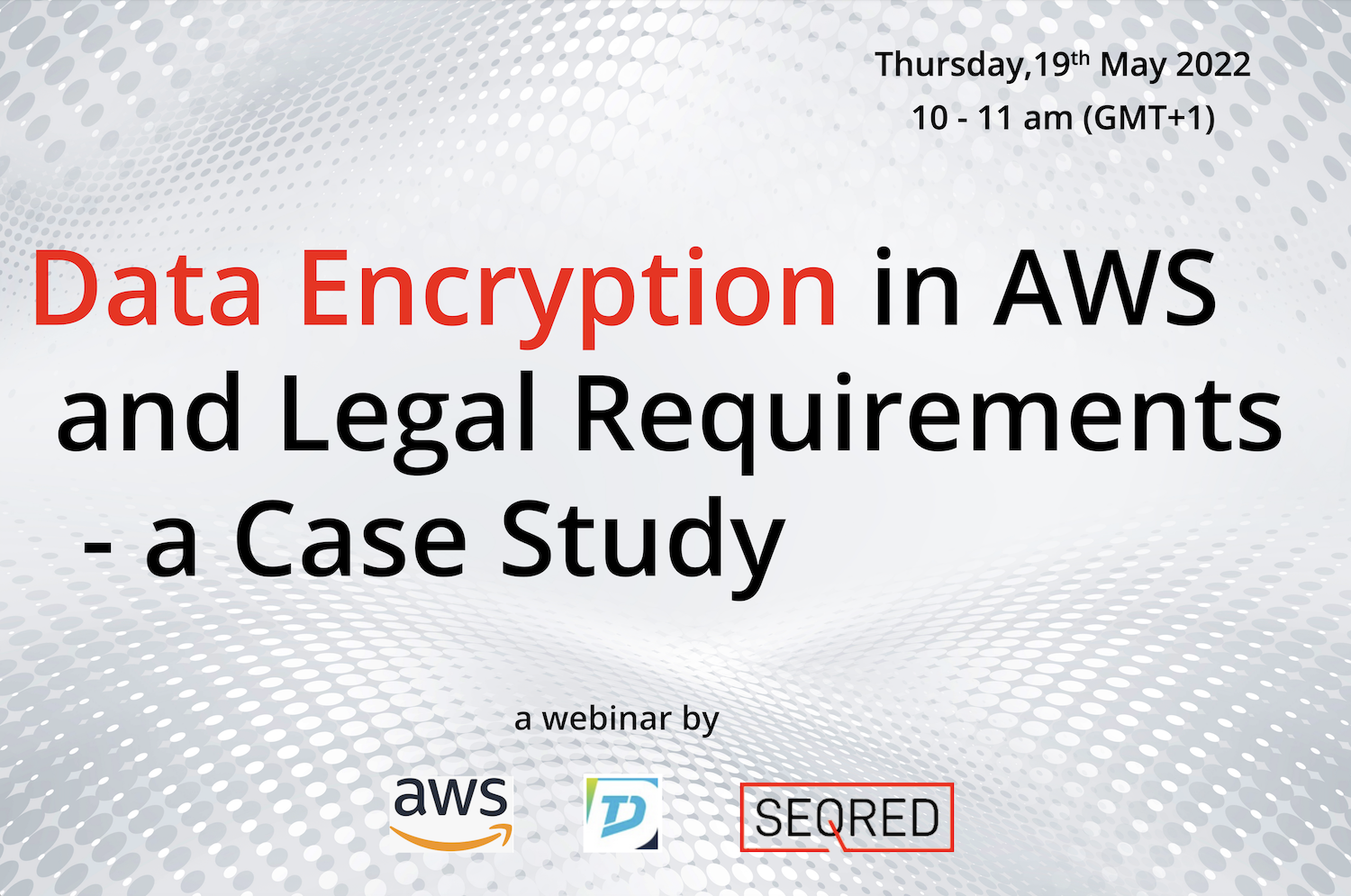 Data Encryption in AWS and Legal Requirements – a Case Study
presentation by Krzysztof Swaczyński & Michał Kwiatkowski
a webinar hosted by Tech Data and Amazon Web Services (AWS)
online, 19.05.2022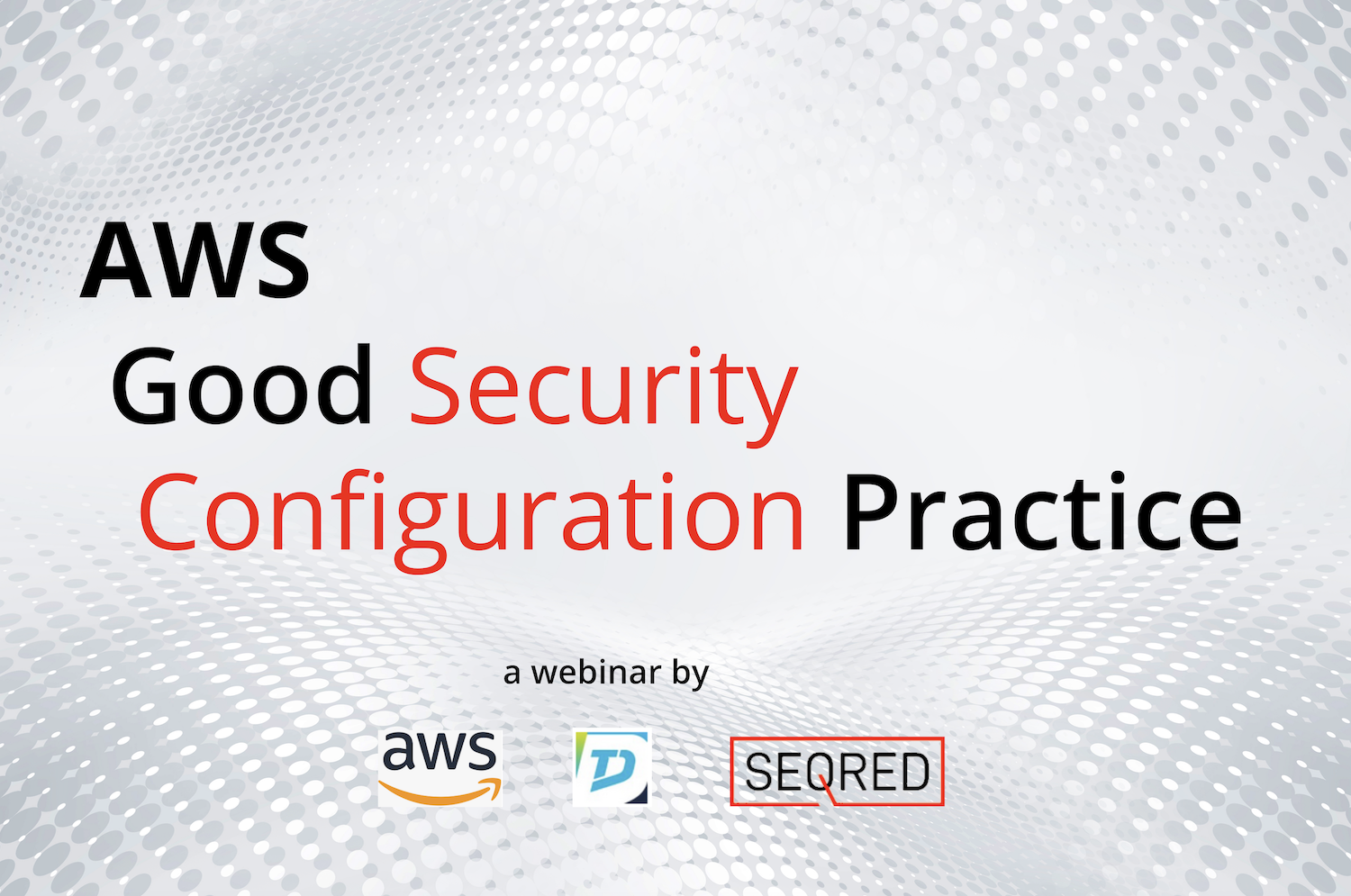 AWS Good Security Configuration Practice
presentation by Krzysztof Swaczyński & Michał Kwiatkowski
a webinar hosted by Tech Data and Amazon Web Services (AWS)
online, 17.03.2022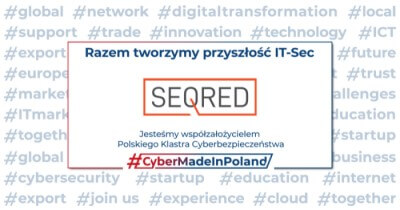 Founding of #CyberMadeInPoland
We are proud to announce that SEQRED is now one the founders of the #CyberMadeInPoland group for members of the polish cybersecurity industry.
Partnership with Nozomi Networks
Nozomi Networks – the leader in OT & IoT security and SEQRED are delighted to announce their cybersecurity partnership.
Partnership with Honeywell
We are proud to announce that SEQRED has become a Honeywell cybersecurity partner.
Dariusz Fabiszewski – Executive Board Advisor in Seqred
We are pleased to welcome Dariusz Fabiszewski on board. Dariusz, with his 30 years of experience at the forefront of leading IT companies, will join Seqred's team as the Executive Board Advisor.
SEQRED's first year of operation is behind us!
It was a period of hard work, but also led to many breakthroughs – we have assembled a team of specialists from various fields of cybersecurity and built the infrastructure necessary for our work.