Upcoming conferences and workshops
A Smart Building system without adequate cybersecurity measures is a trap – how to implement comprehensive security measures in each phase of an investment
Krzysztof Swaczyński
Projekt BMS 2020 – Workshop
3.12.2020
Our presentation will focus on ways of providing comprehensive Smart Building cybersecurity. We will discuss good practices, proven technological and process solutions in the design, construction and implementation phases as well as while the system is in use. We will show common sources of security threats and discuss leading solutions and norms in this field, presenting an example of an approach which could be taken when managing cyber threats, examples of solutions typically applied in case of a security issue as well as predictions for future trends in the industry and possible ways of development for the field.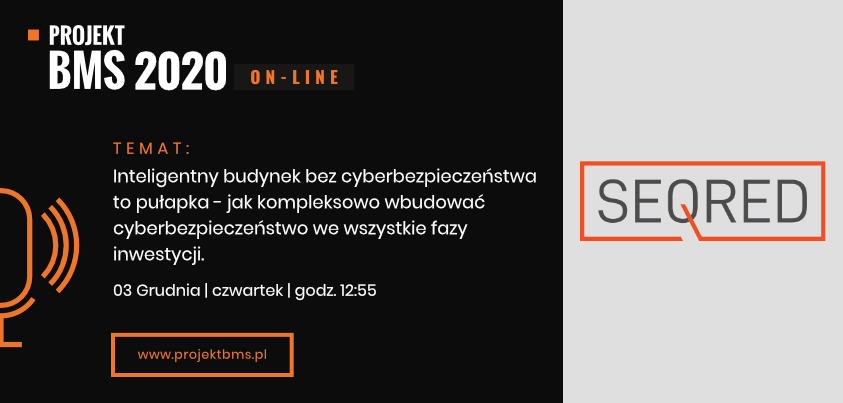 Why is industrial automation security crucial and why is its implementation necessary
Józef Sulwiński
The Hack Summit – Workshop
5.12.2020
Conducting successful attacks on critical infrastructure and industrial systems is a popular subject for companies all around the world. Attacks of this type can cause serious damage nad negatively impact not only the financial situation of the attacked company, but also te way in which the company's actions affect the environment and in most extreme cases, human lives.
Additionally, a goal of an attack could be limiting the supply of energy and resources for critical infrastructure in order to destabilise the functioning of a particular country, as was the case, for example, in western Ukraine on 23 December 2015. During the presentation, we will present the physical effects of selected examples of attacks on industrial automation systems and discuss the main challenges related to their security.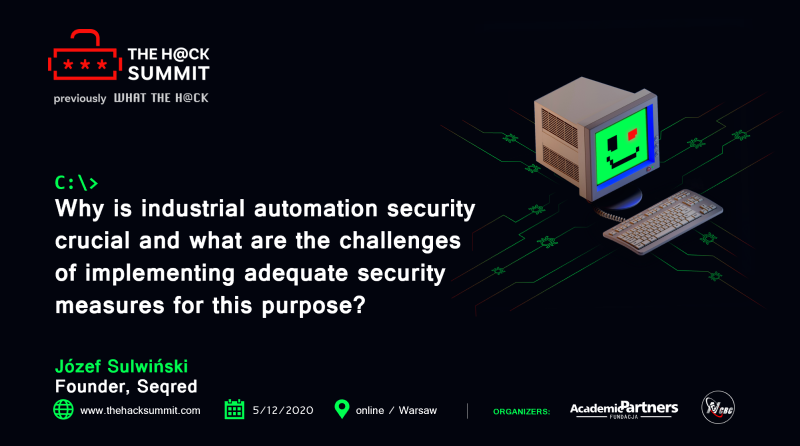 Hacking Advanced Metering Infrastructure (AMI) – an attacker's perspective on Distribution System Operator (in)security
Krzysztof Swaczyński
The Hack Summit – Workshop
5.12.2020
The presentation will guide the audience through a complete ICS attack vector aimed at compromising smart meters and advanced metering infrastructure. It will show how in a recent case study team of security researchers identified zero days in smart devices and vulnerabilities in other components of AMI architecture and leveraged those to simulate comprehensive attack scenario. The talk will show an overview of challenges of smart metering solutions cybersecurity in Europe.
Smart meters design, architecture and role of firmware
Approach to reverse engineering smart meters firmware
Results of DLMS/COSEM protocol implementation reversing – examples of identified key vulnerabilities
Examples of common misconfigurations of 3G modems, PLC concentrators and serial port gateways
Exploitation of identified vulnerabilities in simulated attack on DSO (Energy Distribution System Operator) and end customer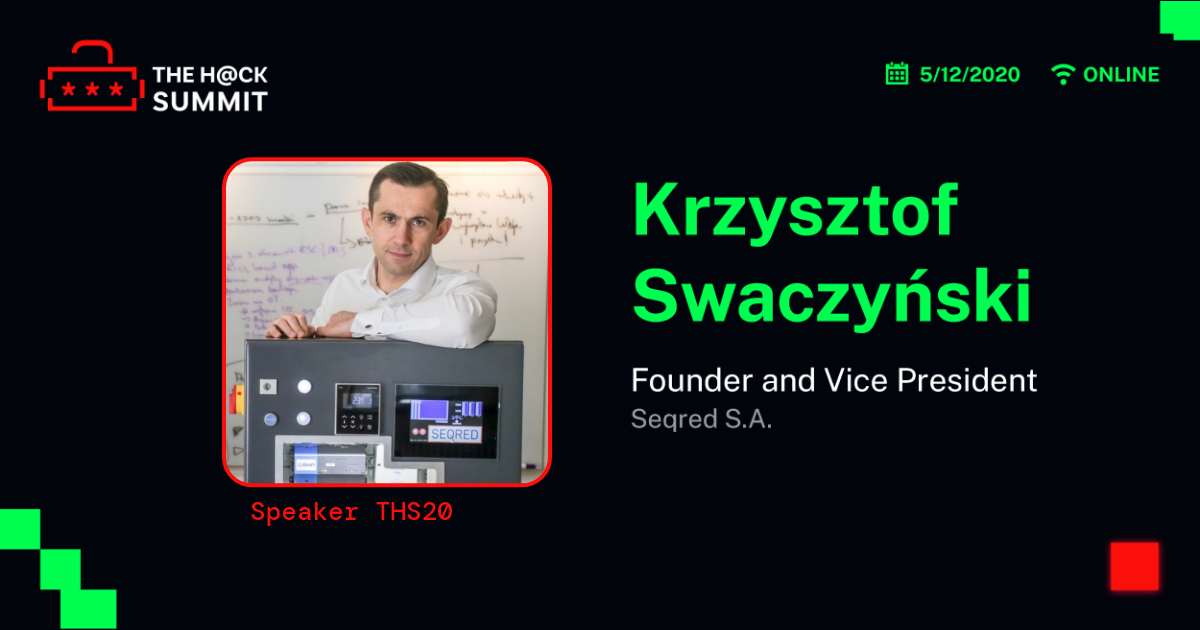 Cyber security in the cloud – what are the best ways to keep your data secure?
Józef Sulwiński & Krzysztof Swaczyński

"A hands-on approach to EBA and KFN regulations on outsourcing and cloud computing" – a workshop organised by MMC Polska
7-8.12.2020
Types of cloud computing services and the scope of data security
Main areas of security
Cloud integration – case studies
Having a strategy is not everything – locating vulnerabilities and examples of common types of attacks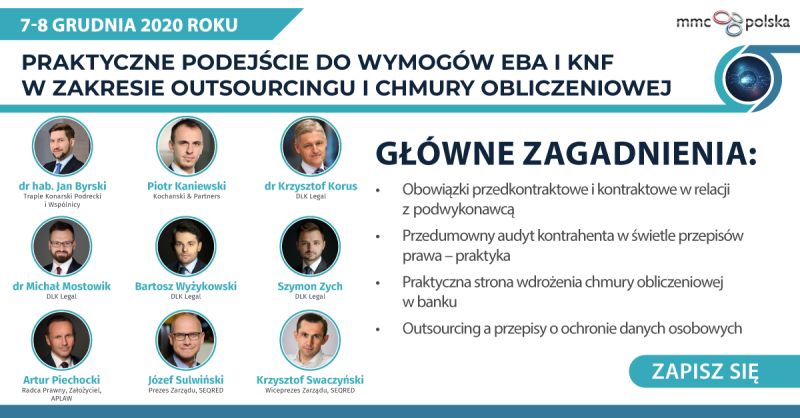 Cyber security in the cloud – what are the best ways to keep your data secure?
Józef Sulwiński & Michał Kwiatkowski

"The practical side of implementing cloud services for the energy sector and other industries" – a workshop organised by MMC Polska
14-15.12.2020
Types of cloud computing services and the scope of data security
Main areas of security
Cloud integration – case studies
Having a strategy is not everything – locating vulnerabilities and examples of common types of attacks