AMI System Security
Security audits and protecting
AMI systems and smart meters
from cyber attacks
AMI System Security
Security audits
and protecting AMI systems and smart meters from cyber attacks
In the last couple of years, energy providers have been expanding their infrastructure, whether by replacing previously used meters with Smart Meters or integrating newer models equipped with integrated remote metering systems. The EU 2009/72/WE Directive enforces a requirement for at least 80 percent of energy receivers to be supplied with smart meters by 2026, creating several new responsibilities for energy distributors, namely subjects such as meter and router management, ensuring sufficient communication standards, storage of passwords and DLMS authentication keys as well as software updates.
As we know, a successfully finalised process of implementation of smart energy monitors can be hard to achieve, which is why we would like to highlight the importance of implementing sufficient security measures to protect AMI systems from cyber attacks.
WHEN TO CONSIDER SECURITY?

Before purchasing equipment
Purchasing an AMI system is a huge investment, often costing millions of PLN. To avoid any purchases of smart meters, concentrators, or hardware you might regret, we recommend conducting a few security and safety tests of the devices you might be interested in buying before you finalise the purchasing processes.

During the implementation process
If the purchasing process has already been finalised but the AMI implementation process has not yet been completed, it is your last chance to conduct a safety audit of the equipment without it negatively affecting the system. The remaining time before you start up the system can be used to carry out an audit of the equipment and improve the security of the meters' and concentrators' software, including hardening processes of the infrastructure.

Testing systems in operation
If the AMI system is already operating during production, but you have doubts about the status of its security, you can conduct a security analysis of the measuring infrastructure equipment. If the infrastructure supplier is unable to provide security patches for the equipment's software, we can recommend other corrective measures and carry out hardening processes of the infrastructure to reduce the number of potential attack vectors.
We discussed the subject of threats for AMI systems and smart meters during the following events: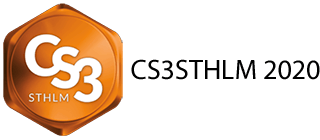 We will help you select solutions best suited for your company
Please fill out the form below and we will contact you shortly