SEQRED scores second in SANS Institute's Grid NetWars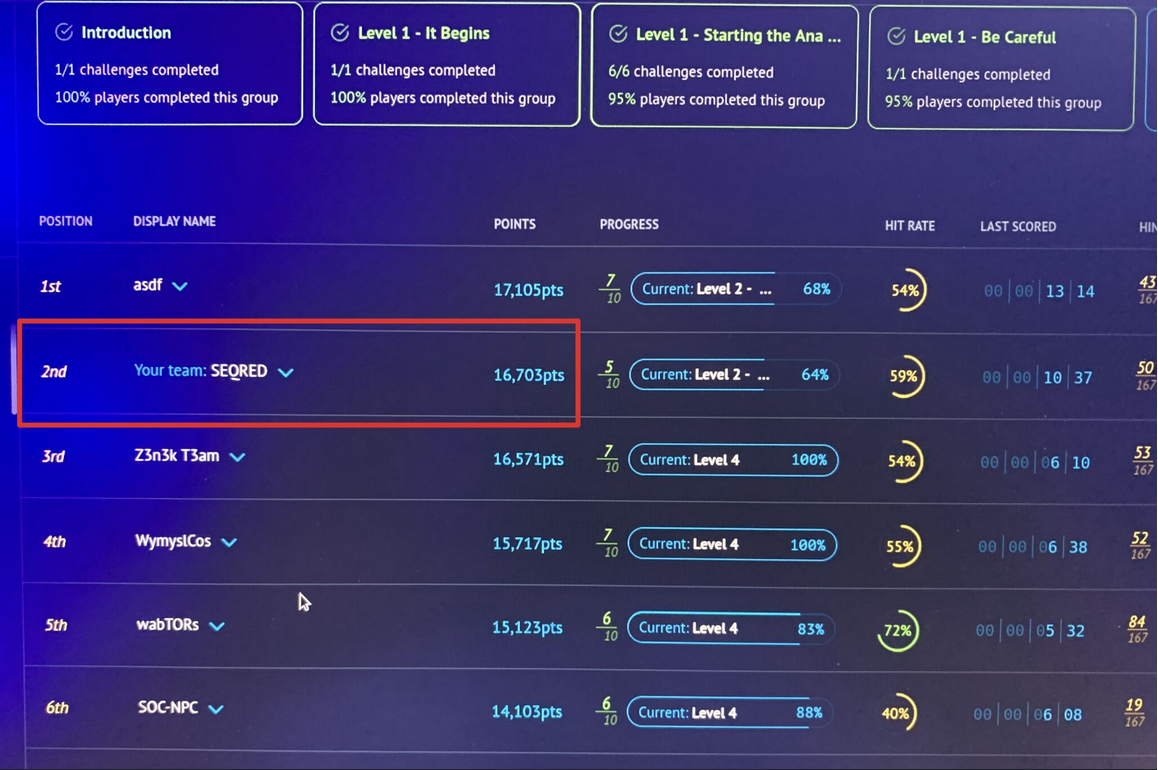 On June 23rd, during the 3rd edition of the Cybersecurity Conference for the Energy Sector 2022 – CC4ES – organised by Polskie Sieci Elektroenergetyczne S.A. SEQRED team took 2nd place in the SANS Institute ICS Grid NetWars training.
Grid NetWars is a collection of interactive practice-oriented scenarios that empower Operational Technology security professionals to advance and master their skills used to deal with a cyber-attack to defend real-time systems.
The Grid NetWars experience has been themed for the electricity industry and the scenario has been coordinated to align with industry exercise events.
The exercise challenges the participants on their Vulnerability Assessment, Packet Analysis, Penetration Testing, Malware Analysis, System Hardening, Computer Forensics, and Incident Response skills.