Bring Your Own Device Security Strategies – Part 7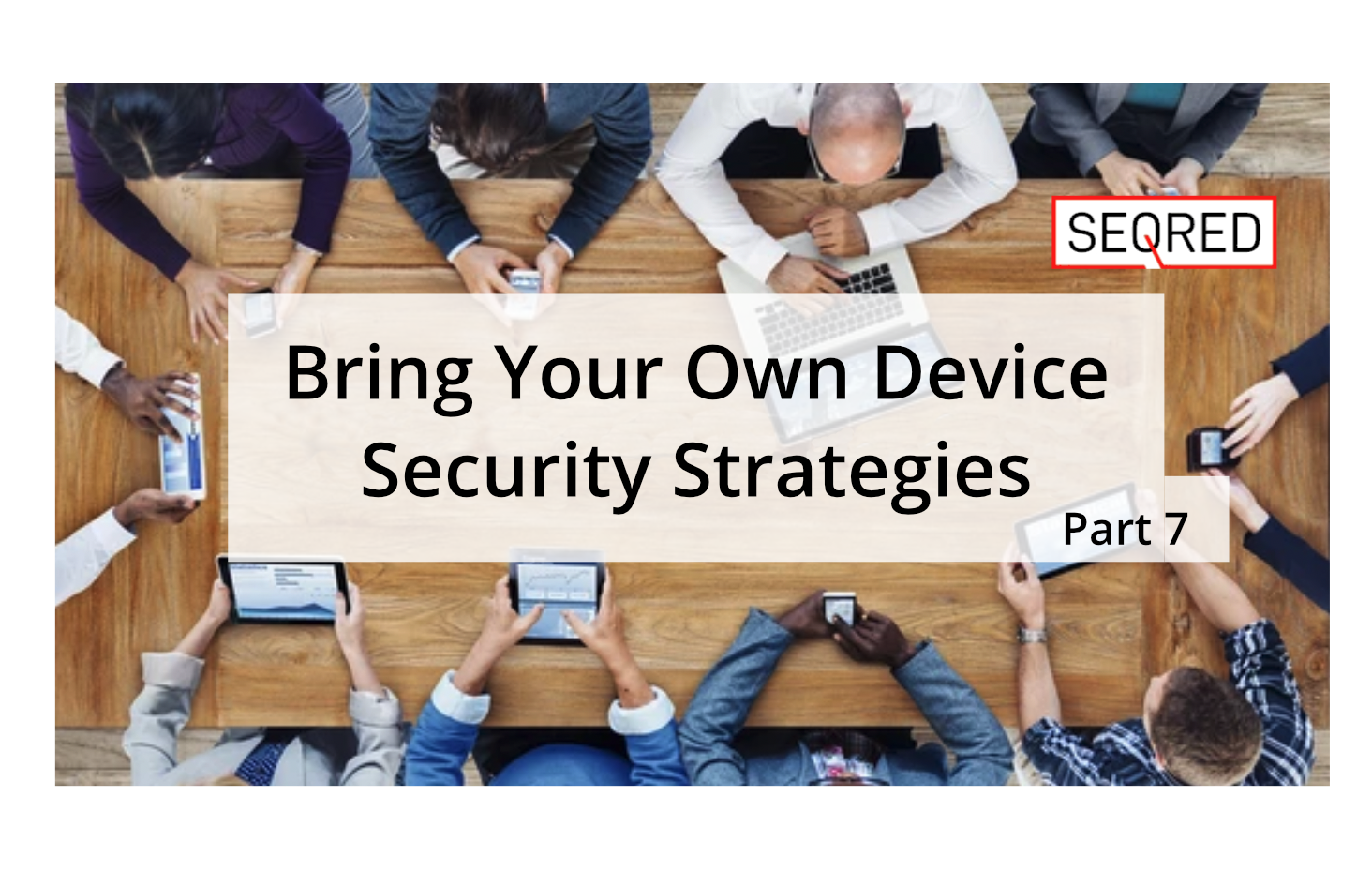 In today's post, we continue with the
Deployment approaches
for BYOD
Mobile Device Management (MDM)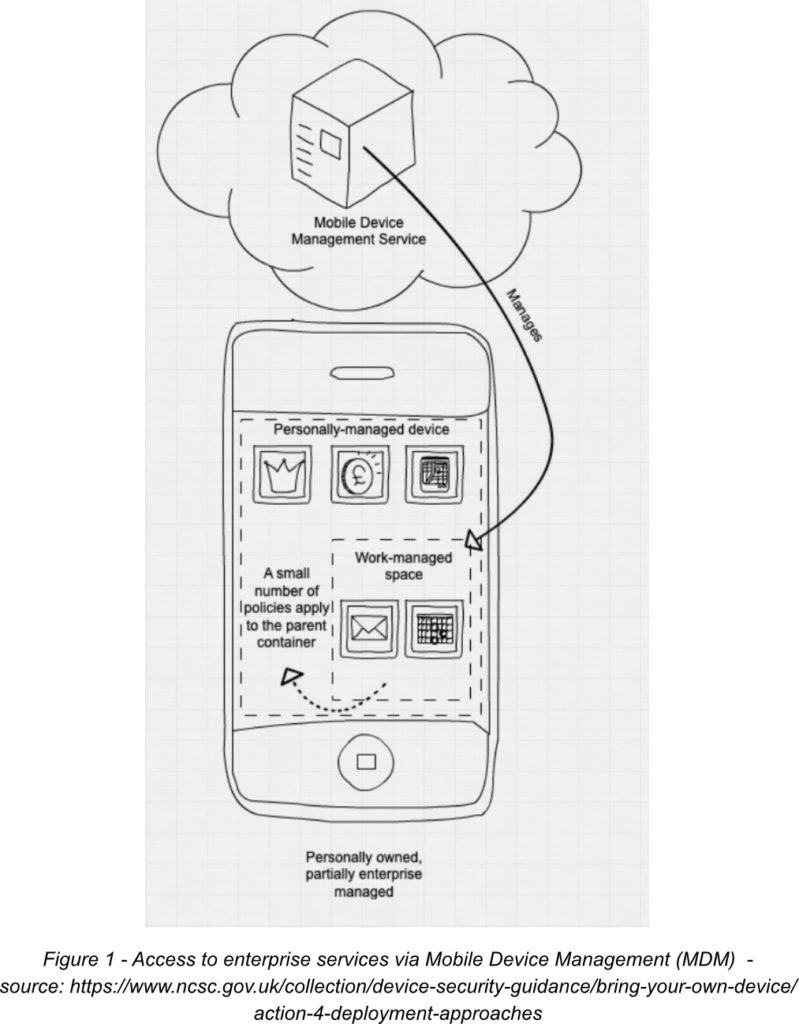 The approach of Mobile Device Management (MDM) for Bring Your Own Device (BYOD) involves enrolling personal devices into a corporate system that grants the enterprise a certain amount of authority over the device and its settings. This method is usually referred to as "partially managed." All device systems including iOS, macOS, Android, ChromeOS, and Windows 10 are compatible with MDM, each providing different levels of security.
MDM software works with the specific device to apply its security controls, so the management capabilities will depend on the device and platform. Often, MDM software is part of an Enterprise Mobility Management (EMM) suite. MDMs are typically able to enforce some device–wide configuration policies and policies that protect corporate data within apps or managed accounts. Mobile Application Management (MAM) functions in a similar way.
Using this solution can provide greater assurance of device security, but the degree of control over the device may be worrying to the owner, making this a less popular choice.
MDM Security controls
Security tokens of services being accessed can be accessed by malware running with privilege on a compromised device, either through escalation on an unpatched device or through a user running as a privileged user. This can undermine the security controls implemented and enforced at the platform level (usually in kernel mode by MDMs.
Cached data may also be exposed.
Some of the advantages of MDM include:
Access control policies can be set up so that a device must be registered, and its settings, patch status, and anti-malware protection must meet the policy requirements
Can en

sure

that

the device

and

browser

are

kept

up to date by

prompting

the

users

to

install

the

latest

updates

Encourage

users

to

download

work

apps

from

the

company

's

app

store

.
The main downside of this solution it that the integrity of the underlying platform generating data used to enforce security controls is essential; if it is sufficiently compromised, it could provide false information to the managed app, thus weakening security controls.
There are several technical controls available to enforce the BYOD policy in this deployment style. Some of them are:
Install

ing apps

from

approved

lists

using

enterprise

app

catalog

s

Making sure access to corporate assets can be remotely restricted
Limiting the ability to copy data between work and personal settings
Granting access only to corporate resources that the user needs.
Hybrid Approaches 
Some vendors offer a hybrid of MDM and MAM, which is typically part of an MDM, UEM (Unified Endpoint Management), or EMM (Enterprise Mobility Management) suite.
This setup enables partial device management and stores most of the work data within a container, which can help reduce the risk of using container applications. However, it may also require users to accept more enterprise control over their devices.
About this article
This post is based on an article from the NCSC UK. To read the full version of this article click here.