Top 10 Emerging Cyber-Security Threats for 2030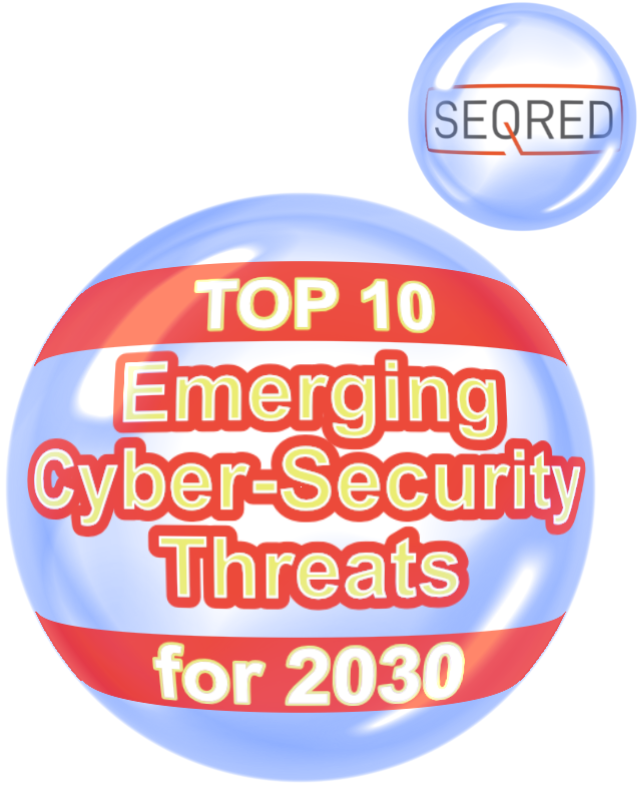 As the world continues to become more and more digitally connected, cyber security threats are becoming an increasingly pressing issue. As a result, the European Union Agency for Network and Information Security (ENISA) has released a list of the top 10 emerging cyber security threats for 2030. These threats are expected to cause a great deal of disruption and should be addressed by organizations, governments, and individuals alike.
1. Compromised software dependencies in the supply chain
Increased integration of components and services from external suppliers and partners could create new and unforeseen vulnerabilities, with potential security breaches to both the supplier and customer.
2. Disinformation campaigns of an advanced nature
Communities can be manipulated for both geopolitical and financial reasons through deepfake attacks.
3. Increase in digital surveillance and loss of personal privacy
Criminals may target facial recognition, digital surveillance on internet platforms, and digital identity data stores.
4. The exploitation of legacy systems and human mistakes in cyber-physical ecosystems
The
speedy
uptake
of
IoT
,
the
requirement
for
retro
fitting
legacy
systems
and
the
continuous
skill
gap
might
result
in
an
absence
of
expertise
,
training and
comprehension
of
the
cyber
–
physical
environment
,
which
could
cause
security
concerns
.
5. Targeted attacks enhanced by information from smart devices
By utilizing information obtained from internet–connected smart devices, cybercriminals can create personalized and advanced cyber-assaults.
6. Inadequate analysis and control of space-based infrastructures and items
Given the intersections between private and public infrastructure in space, there is a need to explore the security of these new technologies and infrastructures as an inadequate comprehension, evaluation and regulation of space–based infrastructure can leave it exposed to assaults and breakdowns.
7. Hybrid threats of an advanced level
Physical or offline attacks are progressing and increasingly being combined with cyberattacks due to the growth of intelligent devices, cloud utilization, online identities, and social media sites.
8. Deficiency of skills
Cybercriminal groups may exploit the absence of capabilities and competencies in organisations that have the greatest deficiency of skills and the lowest level of maturity.
9. Single points of failure in cross-border ICT service providers
The Information and Communication Technology (ICT) sector, connecting critical services such as transport, electric grids and industry that span across borders, is likely to be a target of malicious activities and techniques, such as backdoors, physical manipulation, denial of services, and weaponised techniques, in the event of any future conflict.
10. Abuse of artificial intelligence
Manipulating AI algorithms and training data can be utilized to facilitate malicious activities, including the production of disinformation and fake content, creating sophisticated attack strategies, automation of threats, exploiting bias, gathering biometrics and other confidential information, developing military robots, and corrupting data.
About this article
This post is based on an article by the European Union Agency for Cybersecurity (ENISA). To read the full version of this article click here.